If you follow us on Instagram or Facebook you saw this little teaser photo a few weeks ago.
Anyone wondering what the frames were used for? Well here's your answer.
They are now used to showcase the fine art that Carter brings home from Pre-K.
I know this sounds harsh but since our kitchen is on the smaller side and the fridge faces directly into the living room I don't really like to hang anything on my fridge.  I did know that I wanted to find somewhere to hang up all these precious masterpieces.  That's where these babies come in.
My mom is in the process of redoing her bedroom and while cleaning out her closet she found these old frames.  They used to hold those crazy 90′s portraits of us kids.  She was going to THROW THEM AWAY!  That's where I swooped in and rescued them – the wheels in my head already turning with what I was going to use them for.
When I got home I started rummaging through the garage and found this old frame that the glass broke out of during the move.  My frame count was up to three.
I decided that I wanted to throw a few oval frames in the mix for a little variety so I made a trek to Hobby Lobby the next day and picked these two frames that were 50% off.
Now that my collection was complete.  The only thing left to do was clean them off, shoot em with a coat of primer, then a couple coats of yellow spray paint.
After the frames were dry I used a staple gun to attach a strand of wire to the back of the frames.  (I'm pretty sure it's just jewelry wire.  I found it in my craft closet)  Tiny clothes pins I found at Hobby Lobby attach the art work to the wire.
 While at Hobby Lobby I also found this glitter scrapbook paper that is almost exactly the same color of my wall.
I hot glued it to the back of the smaller oval frame for a little extra wow!
Here is the finished project.  I just love the bright and homey feeling that it brings as you walk into our bonus room.  Plus Carter is always so excited to come home to show me his art and hang it up in the "gallery".
I'm linking up to the following link parties.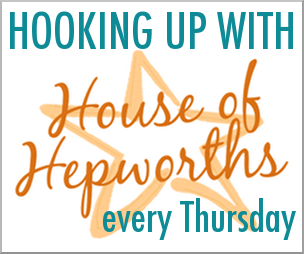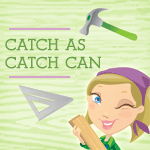 Pin It