Here's another old junky piece of furniture that we have remade into something fabulous that suits our new needs.  We bought this TV stand from Wal-Mart about three years ago when we moved into our last rent house.  It's a Better Homes and Gardens brand and it has a cute shape and good details.  However,  it is made out of particle board and did not hold up very well during the move and after three years of two different kiddos hanging on it, climbing on it, and beating it to death in general.
After building our DIY Media Center we no longer had a need for it as a TV stand.  Good thing I already had the perfect new home picked out for it.  It now sits at the top of our stairs and houses different necessities for guests who come to stay with us.
If you are interested in redoing an old, cheep, particle board piece of furniture of your own make sure to follow these few tips.
Step 1…Sand
Use a piece of high grit sand paper or a handheld sander to completely sand the furniture.  Wipe it down good using a paint prep solution before applying primer and paint so you don't any annoying little sawdust particles that cause bumps in your paint.  I even use our shop vac to vacuum up the corners where the saw dust likes to collect and hide out.
Step 2…Prime
I always use KILZ primer.  It is boarder line amazing.  It will make your paint stick to ANYTHING and help keep it from peeling off in the long run.  If you read on the can of paint it will give you specific drying times so you know how long to wait before painting.
Step 3…Paint
I used the same paint that I used for our Kids Chalkboard Table.  Its called Sunburst by Valspar.  I used two coats and a foam roller brush to get a nice smooth finish.  For the corners and tight spaces I used a foam brush.
Step 4…Glaze it
When I first learned how to glaze I followed these video's by Brooke at All Things Thrifty.  She has a whole Glazing 101  series of videos that will turn you into a pro in no time!  She is amazing and All Things Thrifty is one of my favorite blogs to follow!  If you have never visited her site before make sure you do pronto…but not unless your kids are in bed and you have some spare time on your hands because you will seriously spend hours browsing around.
Step 5…Seal it up
I put on two coats of Minwax Polycrylic.  I use the water based formula to prevent yellowing in the future.  I also chose the clear gloss version this time because I wanted to give my dresser a little shine.  We let ours dry overnight before moving it up.
Step 6…my favorite – Decorate it
I mostly just shopped my house to finish this project off.  The only items I specifically bought were the lamp and the pink picture frame.
Here is our finished project.  I love it.  I love how it went from boring, crusty, and drab to bright and cheerful!
Here are a few close ups that show off the glazing details
And now for some decorations…
Here is list of where I got my decoration items.
KING photo frame – custom made at a craft show
globe – Hobby Lobby
teal crown – Hobby Lobby
tall skinny teal vase – The Market at Quail Springs in Oklahoma City
pink flowers – Pier 1
Old Books – various garage sales
silver lamp – Wal-Mart
giraffe candle – Hobby Lobby
pink picture frame – Hobby Lobby
little glass teal vase – vintage (it was my great grandmothers)
Here is a complete view of the newly upgraded corner at the top of my stairs
View coming up the stairs
If you want to learn more about our deer head Delbert and how he found his home at the top of our staircase…check out this post.
And just for fun here are some out takes.  One last hint:  Don't take reveal pictures of your awesome new project until your toddler is taking a nap.  Otherwise they will sporadically jump in front of your project and scream "CHEESE"!
 I am linking this post up to an awesome blogging competition at East Coast Creative.
I'm also linking up this post to these awesome linky parties!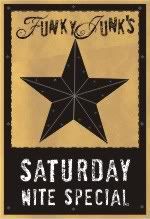 Feature Yourself Friday at Fingerprints on The Fridge
Friday Flair Link Party at WhipperBerry
Pin It